I'm slowly slowly pottering towards Mists of Pandaria with a bucket list as long as my arm. Whereas some of my goals have been shunted into the solidly "unachievable" (read: can't be arsed to arena) in some ways things are moving on quite nicely.
My mage is a good 50% through level 84 now, and when she hits 85 that'll be my 9th level 85 character. My goblin horde side is level 27 so getting close to 30, which was her first "point", although I haven't really looked at my other horde characters.
I finally transmogged both my priest and my paladin, and I did a major pet hunt on my hunter – which made me realise I *really* need to open up the Molten Front dailies on her, for access to the spiders, crabs, metal beasts and the spirit beasts of the Regrowth, if nothing else.
I also found out some pretty impressive (read: embarrassing) stats the other day. Terokkar is, as we all know, a bit of a backwater, and it turns out when it comes to pet collectors on said backwater, I'm pretty much up there.
Whereas I'm languishing in the middle on some of the charts:
and it's a little out of date – I'm on 12845 now.
(the top achievement point person on Terokkar is sitting at 14305, and the top Jane Doe-er on 13340),
(top mount person on Terokkar is sitting on 156…)
when it comes to pets I'm frighteningly near the top:
I'm not sure if I should be proud or horrified of this.
Anyway, it's made me think a little about mounts and pets that I'm missing as we push towards Mists.
Whereas the entirity of the pets system is going to be obliterated and changed, mounts are very much staying the same – there aren't going to be 500 new ones for example.
So really, it makes sense for me to make a nice little list of what I'm missing, and the chances of getting some of these.
So, here we go.
Pets:
Collected: 174 (again, that's a little out of date)
Missing: 27
There are several pets in existance Blizzard clearly deems unachievable for me so I won't cover them.
Achievement Rewards:
I still don't have Lil'Tarecgosa, and the likelihood of me getting it seems low as we have a shed load of half finished staffs in guild and nobody with a finished one.  This is mildly frustrating but not really anything I can fix.
Patience & Grinding
Never been my strong point, have they?
There are a few BoP pets that I'd simply have to grind out myself to get them.
The Fox Kit, Magical Crawdad, Sea Pony & Giant Sewer Rat would all take me just sitting down and grinding for hours at a time. Although I like these pets, the likelihood of this happening is low. I just find it hard to see grinding something out which *may never appear* a worthwhile waste of my gaming time. I wish I did, because I'd have so much more cool stuff. I just tend to keep FINDING other things to do.
And the Crawling Claw comes under the same cover as it is also horribly grindy: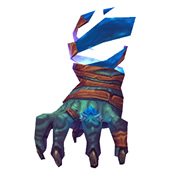 The Tiny Shale Spider also comes under this umbrella, as although it's a guaranteed drop, actually camping the spawn point is a trial in itself.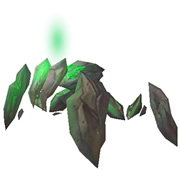 It ain't ever gonna happen:
I like Warcraft, but I don't like Warcraft enough to pay over a grand for a vanity pet:
This means that the Zergling, Panda Cub and Mini Diablo are all TOTALLY out, as are Frosty and the netherwhelp (although WoW doesn't even count that in their pets listing for me).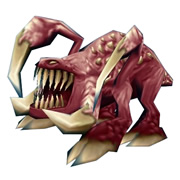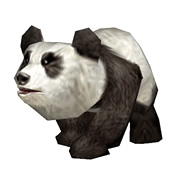 I'm also going to include in here a variety of TCG pets that are simply too much for me to fork out for – Bananas (~£50), the Tuskarr Kite (~£65), Dragon Kite (~£120), Hippogryph Hatchling (~£45), Ethereal Soul-Trader (~£230), Rocket Chicken (~£70) and Spectral Tiger Cub (~£120).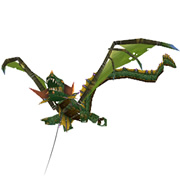 I also refuse to pay for CE's of games I have very little interest in, which means no Mini Thor or Fetish Shaman for Sophs: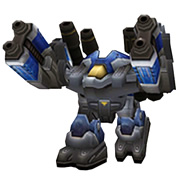 I suppose if I must fork out some cash…
It's likely I'm going to fork it out into these two: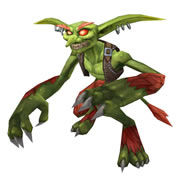 as I can grab a Cataclysm CE for just £35 on eBay, and the grell is less than a fiver. I'll also probably pick up the Sand Scarab when it finally enters the game. Those three would push me to 177.
I also have no objection to forking out in-game cash
which means I am continuously checking the Auction House for the last hatchling that I'm missing from the game, the Gundrak raptor:
That's 178 achievable pets.
So apparently I have patience for some things
and am REFUSING to pay for a Horde Festival Lantern, as I now have enough horde to pick one up myself when next February comes around. So although it's a long time coming, this pet WILL be mine, and for free.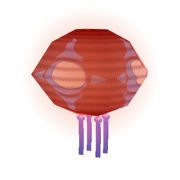 That's 180, right?
RNG always comes into play
in that there are two other holiday, BoP, RNG horrible pets that I haven't got yet which will hopefully eventually be mine. I did open presents every day for Lumpy last year, but never got him. I missed last year's Midsummer, so hoping for the Frostling this year, and the holiday is quite soon.
That takes me to 182 pets, 188 if I actually work on my grindy pets. When I look at it, it's unlikely I'm going to push about 180 pre Mists, although that'd be a nice goal to aim for.
Viable or not, what do you think?